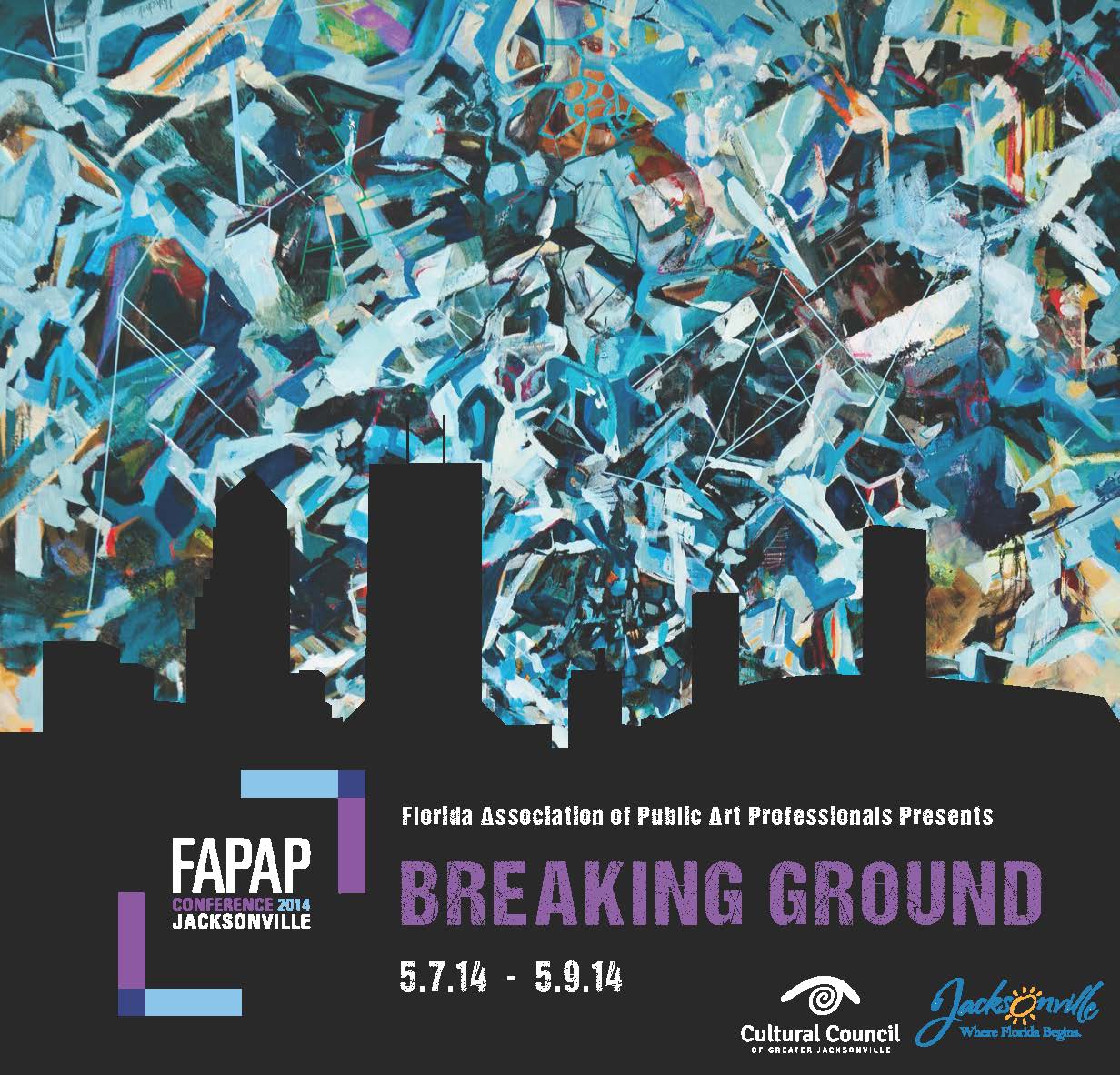 Breaking Ground
The City of Jacksonville's Art in Public Places program will host "Breaking Ground" the Florida Association of Public Art Professionals state-wide public art conference May 7-9, 2014.
Florida's public art administrators, artists and artist teams, civic leaders and city departments, will participate in unique networking opportunities with guest speakers, artists and other leaders from the southeast US region. Presentations and workshops will focus on the vital role of public art in creative placemaking. Strategies for relationship building between city government, artists and public art programs including local professional development will be covered. Temporary and permanent street level art installations will be live and on display in the Spark Arts District, established in Jacksonville's urban core in 2011. Florida's most effective public art programs, projects and artists, will be highlighted to demonstrate how national standards and best practices are currently in use and impacting the beautification, quality of life, and urban development of cities throughout the state. REGISTRATION is CLOSED.
We have some exciting speakers that will be joining us. Please CLICK HERE for bios on the speakers and additional conference information.
CONSIDER extending your stay. Click here to find out more about an EXTENDED STAY .
For the Preliminary Conference Program CLICK HERE.