Registration is now open for the Florida Association of Public Art Professionals Conference
Register Today! Join Us in Orlando – April 19-21, 2017!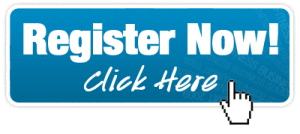 The Florida Association of Public Art Professionals annual conference offers thorough discussions on current trends, best practices and issues of Public Art, as well as networking opportunities for both artists and administrators.   Conference attendees will also see highlights of recent installations throughout Florida in the Year in Review.
Download the – FINAL CONFERENCE PROGRAM – 2017 (This is marked draft internally because the final is being completed by the designer, but there aren't any changes to the schedule.)
PLEASE NOTE:  Registration and all sessions on Wednesday, April 19, will be held at the University of Central Florida. Please see the above Conference Program for specifics on driving to UCF or taking the bus from the hotel.  If you marked on your registration that you were driving and registered prior to 4/7 — you were mailed a parking pass, info letter, and map.  If you registered late — please contact the FAPAP office and we will assist you.
_______________________________________________________________________________
Hotel Information  Conference Host Hotel: Embassy Suites 191 E. Pine St, Orlando, FL  32801 Direct: 407.835.6857